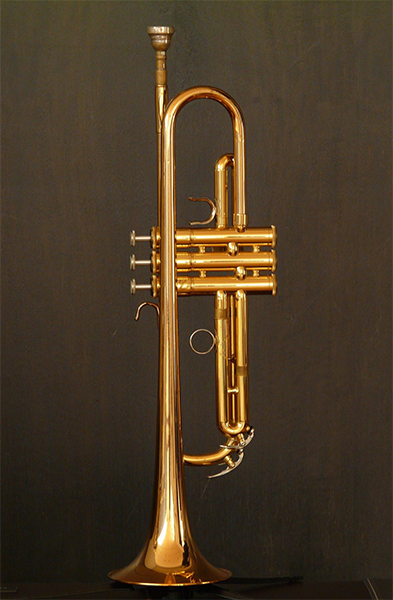 Why Play the Trumpet?
For some beginning band students, it's hard to choose what musical instrument to play. Each band instrument has something intriguing to offer, whether it be what it is made of, the shape of the instrument itself, where that particular instrument section sits in the band, the sound that is produced when the musical instrument is played, and much more. So why play the trumpet? There are many great reasons to play trumpet in school band:
♦ Trumpets are loud. They can be heard over drums, guitars, crowds and more. No matter where you are playing (a stadium, a park, indoors, etc), trumpets are easily heard in any setting.
♦ Because the trumpet is loud, most times it's the lead instrument, playing the melody in the majority of situations. But counter melodies and harmony parts are fun to play on the trumpet too.
♦ You don't need a lot of stuff to play a trumpet. All you need is the trumpet, a mouthpiece, and valve oil, and you're good to go.
♦ Trumpets are fairly easy to tote around. The case is about the size of a small airplane carry-on, so it's a breeze to get from one place to another with your trumpet.
♦ Trumpets sound great and can play in just about any genre and/or style of music — jazz, rock, R & B, orchestra, opera, wind ensemble, chamber group — you name it, a trumpet adapts well to it.
♦ Playing trumpet adds to your core strength and improves your lung capacity, giving you a healthy workout. You're not only using your mind, but you're also using some important muscles when you're playing the trumpet. And if you march with your trumpet, you're getting an even better workout.
♦ While there is a broad range of prices for all the musical instruments, trumpets, in general, are reasonably priced and attainable to most everyone.