Art's Music Shop can provide your beginning band student with a premium quality instrument on a month-to-month basis. We have rental plans available.
ONLINE RENTALS
(rent-to-rent)
Our online rent-to-rent program is primarily for those individuals that have missed the band parent meeting, or are unable to visit one of our stores. Specially selected instruments are available online, to provide you with the best possible options to start beginners on the right path immediately.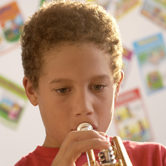 IN-STORE RENTALS
Based on Your Band Director's Recommendations
Our traditional in-store, in-school program, which is featured at band parent meeting nights in our service area, is based upon your band director's recommendations. We do not have all of the instruments available to you listed on our website, but you may fill out the rental application to begin the process in renting an instrument for your child, based on your school's criteria. This option is available for schools and students in our service area. If you're unsure about whether we visit your school or not, feel free to call and verify [800.341.2787 | 334.271.2787 (Mtgy)] [334.793.1284 (Dothan)] [205.995.8376 (Bham)].
Rent from Art's Music Shop