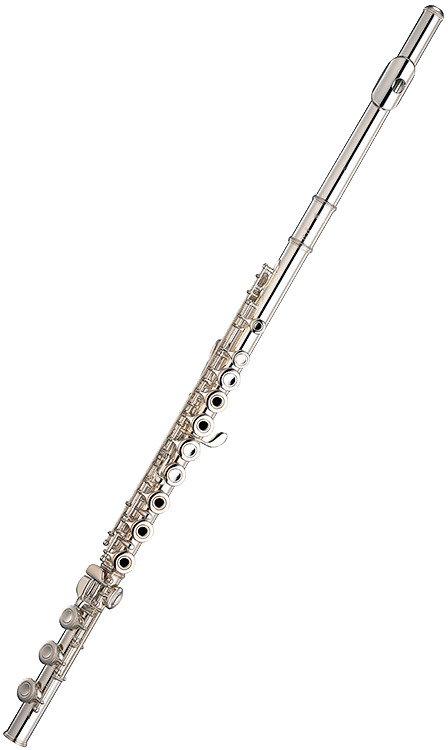 Why Play the Flute?
For some beginning band students, it's hard to choose what musical instrument to play. Each band instrument has something intriguing to offer, whether it be the shape of the instrument itself, what it is made of, the sound that is produced when the musical instrument is played, where that particular instrument section sits in the band, and much more. So why play the flute? There are many great reasons to play flute in school band:
♦ The flute is a "melodic" instrument, and often gets to play the main theme or the lead part of a lot of band music.
♦ Flute players get to sit in the front row of the band.
♦ Flute is fun to play in small groups – like duets, trios and other ensembles. It blends well with all the other instruments, too, so you can play your flute with just about any other musician/instrumentalist and sound great.
♦ The flute is small and versatile. It's easy to take with you anywhere.
♦ While learning any new musical instrument will have its challenges, the flute is not considered a difficult instrument to learn. Practice is the key to becoming a great flute player.
♦ Flute music is easy to find (A flute is in the key of C, so music doesn't have to be transposed).
♦ No matter what type of music you like – classical, modern, rock, jazz, pop, easy listening, gospel, contemporary Christian, etc – if you play it on the flute, it will all sound good.
♦ Once you've learned how to play the flute, you'll also be able to play the piccolo. Plus, there are other woodwind instruments that are similar to flute (clarinets and saxophones), so if you want to learn how to play one of them, you'll be ahead of the game from the very beginning.